The longer they persist, the worse plumbing problems get and the more expensive they become. If you need plumbing repair in Conway, Horry County, White Oak, or Red Hill, SC, don't let them linger for a second longer than it takes to call Rooter Express! We're available day and night to address your plumbing.
We'll fix the problem thoroughly and save you the headache of an escalating issue. Plus, with our affordable prices you'll get a sink or shower repair bill that's smaller than you'd think!
Complete Plumbing Repair Services
We're not your run-of-the-mill plumbing company! While some plumbers can unclog drains or install new fixtures, we go above and beyond to do absolutely everything! Our well-trained, highly experienced team can handle jobs big and small, for both residential and commercial clients.
Backflow testing and repair
Complete plumbing repairs
Dishwasher installations
Drain and faucet work
Drain cleaning and replacement
Gas piping installation and repair
Hydro-jetting Services
New construction and remodeling
Sewer drain cleaning
Slab leak detection
Supply line repair
Toilet repair and replacement
Tub and shower repair services
Camera & Video line inspection
Water heater services
Not only do we handle the basic drain cleaning and fixture installation that other companies offer, we can take on big jobs like finding slab leaks, running video line inspections and performing backflow testing and repairs. When we say we do it all, we really mean it!
Emergency Services
There's no telling when your toilet will back up, a pipe will burst or a fixture will fail. If problems arise after normal business hours don't worry! We offer emergency plumbing services in Conway, SC to help minimize the damage and the cost of your unexpected plumbing troubles.
Contact us day or night, no matter the hour, and we'll get someone out to you who can fix the problem—or at the very least, stop the damage until a better solution is available.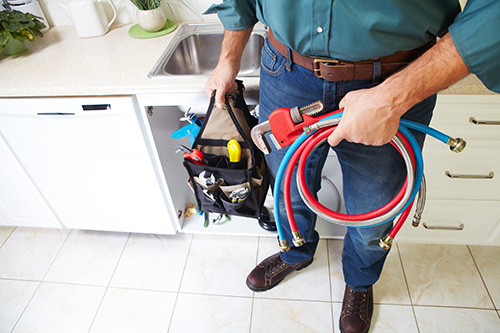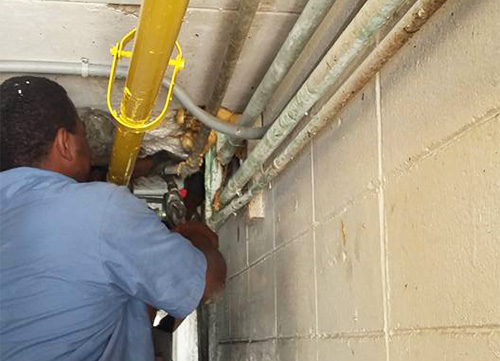 Contact Our Experts
When you've got plumbing problems, call the experts with more than 20 years of experience. Rooter Express is available day or night to deliver the plumbing repairs you need, backed by the work of experienced professionals.
From drain unclogging to new plumbing installations, our scope of abilities will meet your needs. Contact us today at 843-349-1776 to schedule an appointment for shower repair, toilet installation, drain replacement, water heater services, and more.
Contact Us Today!